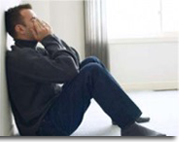 Are you suffering from the heavy hand of the IRS placing tax liens or wage levies on your personal property or source of income? Or do you owe a huge sum to the U.S. Treasury because the Service filed your delinquent tax returns or gave you a bad result in an audit? And on top of that they added penalties and interest that doubled the amount due in just a few short years? DON'T WORRY! WE CAN HELP! Let our experience in dealing with the IRS help remove the intimidation factor most taxpayers feel when dealing with the worlds best collection agency. You can get your life back by utilizing IRS Programs such as Offer-In Compromise, Installment Agreements, and Penalty Abatement. Our success in working with these programs has made many of our clients very, very happy.
Owe Back Taxes Utilize IRS programs available to deal with your tax situation. Ignoring the problem always makes matters worse.
Unfiled Income or Payroll Tax Returns can be prepared even when records are missing or unorganized.
Tax Liens or Wage Levies can be removed quickly with the help of a professional.
IRS Audit Representation End the audit quickly. Get a good result.
Offer-In-Compromise allows you to pay pennies on the dollar for taxes owed, no matter what the amount is.
Installment Agreements Negotiate an affordable payment plan with the IRS.
Tax Tips To Avoid IRS Problems See how 3 easy steps will help you avoid IRS Problems.
FREE 1/2 Hour Initial Consultation: A summary of our IRS Problem Resolution Services is provided on this page for your convenience. If you would like to discuss how we can help you put your IRS problem behind you for good in a free no obligation initial consultation give us a call, or send us an e-mail with your specific question. We are confident that in a short period of time we can answer your question and get you pointed in the right direction – even if you do not eventually become our client.