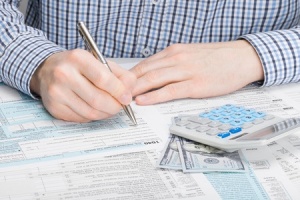 Income Tax And Payroll Tax Preparation Services
Our firm offers affordable income tax and payroll tax preparation services for individuals, partnerships, and corporations. Negotiating payment plans, filing an Offer-In-Compromise, and other interaction with the IRS usually requires that all current and delinquent tax returns be filed. We can, without hassle, complete this task and help you get your IRS Problem behind you for good. Or better yet, we can keep you from ever experiencing a tax problem in the first place. In addition, tax returns prepared and signed by a CPA have much lower chance of being audited by the IRS.
Prior years' tax returns can be prepared even where tax records are missing or unorganized.
FREE ½ Hour Initial Consultation: A general summary of our tax preparation services is provided on this page for your convenience. If you would like to discuss how we can help you prepare Income and Payroll tax returns in a free no obligation initial consultation give us a call, or send us an e-mail with your specific concern. We are confident that in a short period of time we can answer your question and get you pointed in the right direction – even if you do not eventually become our client.