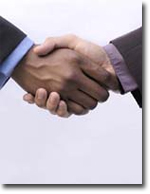 We offer incorporation services for businesses organized within the state of Texas. This service first provides you with a free consultation designed to determine if you actually would benefit from setting up a corporation, partnership, or an LLC, and which entity is best for your business operations. Then we discuss tax advantages and disadvantages as well as the recordkeeping and tax-filing requirements of each form of business. Should you and your business partners engage our services, we will serve as incorporator and file articles of incorporation or organization with the Texas Secretary of State. We will obtain for you a corporate book and preside over your first annual directors' meeting in which you elect officers and issue common stock or member units. We will also order your Federal EIN number from the IRS and state tax I.D. number from the Texas Comptroller's office.
ALL OF THIS FOR ONE LOW PRICE. CALL NOW.
FREE 1/2 Hour Initial Consultation: A General summary of our services is provided on this page for your convenience. If you would like to discuss how we can more specifically help you in a free no obligation initial consultation give us a call, or send us an e-mail with your specific question. We are confident that in a short period of time we can answer your question and get you pointed in the right direction – even if you do not eventually become our client.